Specialist in
industrial sheaths
Our company specializes in industrial sheaths:
heat-shrinkable, corrugated, Teflon, silicone, rubber, braided, PVC…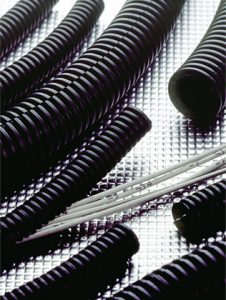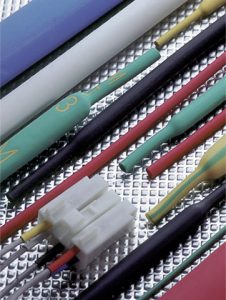 Protective sheaths are available in lengths
of 1.22 meters or in reels.
They are mainly used for wiring, protection and marking.
Heat-shrink tubing has a high shrinkage capacity, which can be 2 to 6 times the diameter of the tubing.
It can be used to manufacture harnesses, protect connections and identify cables or other parts.
The sheaths permit hermetic sealing or the bundling of wires
They are braided, ringed or thermal with an internal adhesive.
For all types of requests
Our stock policy and our technical capabilities
allow us to react quickly
and to offer a high level of production flexibility
for both standard products
and special requests.
Thanks to its know-how, SRATI can provide you with custom solutions for your projects